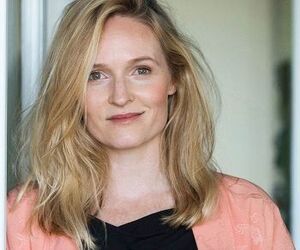 Mille Lehfeldt (b. 1979), also credited as Mille Hoffmeyer Lehfeldt and Mille H. Lehfeldt, is a Danish actress who dubbed the Ghost of Christmas Past in Muppets Juleeventyr (The Muppet Christmas Carol) and Penny on Legetøjets Hemmelige Liv (The Secret Life of Toys).
Lehfeldt began as a child actress, appearing on camera in the 1990 Danish romance Springflod and dubbing Cera in The Land Before Time, Robyn in Tom & Jerry: The Movie, and Pistol on Goof Troop. She dubbed Marie in The Aristocats and Patty Mayonnaise on Doug while later assignments included Princess Fiona in the Shrek movies, Bart Simpson in The Simpsons Movie, and Jennifer Love Hewitt as Liz in Garfield.
Lehfeldt had only a few on-camera roles amidst dubbing in the 1990s (including two recurring roles on soap operas) but resurfaced after 2000 in various TV and film roles. She was a regular on the drama Lærkevej (2009-2010) and starred on the sitcom Lykke (2011-2012). She had leading roles in films Lang historie kort, One Shot, and Himlen falder. She worked with director Lars Von Trier in The Early Years: Erik Nietzsche (Part 1) and in special effects test footage for Antichrist (with Charlotte Gainsborough taking the role for the final film).
In 2013, Lehfeldt formed the comedy troupe Platt-Form with Laus Høybye and Jacob Fauerby, performing on stage and radio.
External links
Community content is available under
CC-BY-SA
unless otherwise noted.