The following is a list of minor mentions of the Muppets, Sesame Street of Jim Henson productions made in video games.
DC Universe Online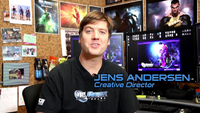 Overwatch
Playable hero Torbjörn, a Swedish dwarf-like man, has an unlockable graffiti "spray" that depicts him in The Swedish Chef's attire. In the image, Torbjörn is posed identically to the Swedish Chef in a promotional photo, and has a thought bubble depicting a chicken, one of the Chef's most oft-prepared foodstuffs.
Quest for Glory: So You Want to Be a Hero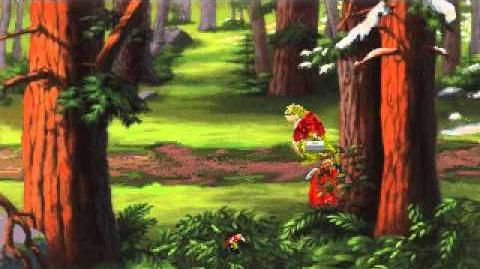 Ratchet & Clank Future: Tools of Destruction
On the Kreeli Comet level, a space pirate makes an announcement over the ship's loudspeaker: "Ladies and gentlemen, tonight's entertainment has been brought to you by the letter Arrrr!"
Sam & Max Beyond Time and Space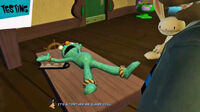 The Sims 4
Two Point Hospital
See also