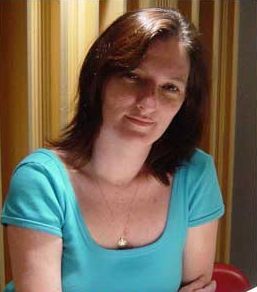 Miriam Ficher is a Brazilian voice actress who has been heard in several Muppet/Henson dubs, as Baby Piggy on Muppet Babies, Sarah in Labirinto - A Magia do Tempo (Labyrinth), and Charlene Sinclair on Família Dinossauros (Dinosaurs). She also served as voice director for the MirrorMask dub.
Active since 1977, Ficher is a frequent dubbing voice of Jodie Foster and has also dubbed Jennifer Connelly in Hulk, Helena Bonham Carter in Charlie and the Chocolate Factory, and Drew Barrymore in Charlie's Angels. In television, she dubbed Beverly Owen on The Munsters and Felicity Huffmann on Desperate Housewives.
Animation dub credits include Babs Bunny on Tiny Toon Adventures, Louie on DuckTales, Cow on Cow and Chicken, one of the elephants in Dumbo, Victoria in The Corpse Bride, Jane in Tarzan, and Ginger in Chicken Run.