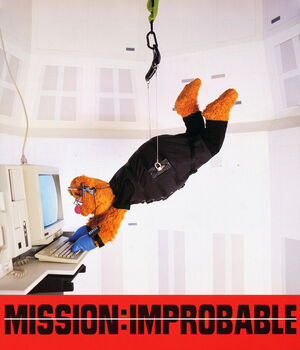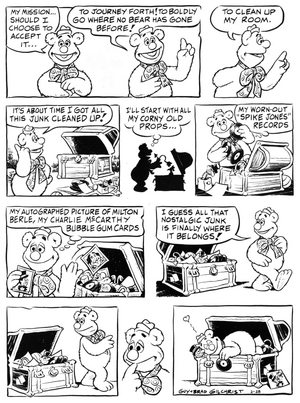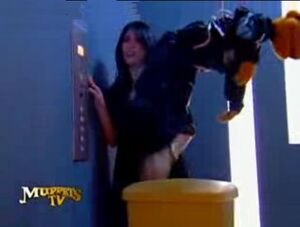 Mission: Impossible is a television series which aired on CBS from 1966 to 1973. During the writers strike of 1988, old scripts were reshot with a new cast for a series which aired on ABC until 1990. A series of six popular movies starring Tom Cruise were released from 1996 to 2018. Both the TV and movie series have been referenced by the Muppets.
References
One installment of The Muppets comic strip (reprinted in Moving Right Along) begins with Fozzie Bear saying "My mission...should I choose to accept it...", a reference to the opening scenes of the original television series.
In the Muppet Babies episode Pigerella, Scooter and Gonzo spoof the show at one point.
In a Ready To Learn commercial for PBS that debuted in 2007, Agent Cookie has ten seconds (counted by Between the Lions character Arty Smartypants) to write his name before his message (from Arty, televised from a cookie) self-destructs. (This clip features a rare showing of Cookie Monster's entire body.)
In the third episode of the French series Muppets TV, Scooter rescues Anggun (who is trapped in an elevator) via the famed scene from the Tom Cruise movie, with the Mission Impossible theme song playing.
Connections