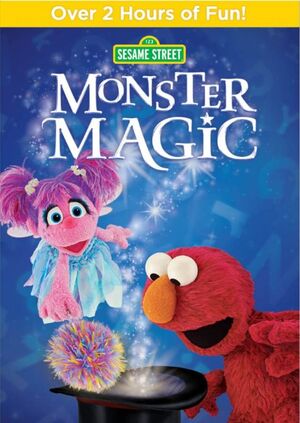 Monster Magic is a Sesame Street DVD released on October 4, 2016.
The DVD's main feature includes two full episodes ("Tribute to the Number Seven" and "Abby Tries and Tries Again"), which are framed by "Murray Has a Little Lamb: Magic School."
Bonus features include an episode of Bert and Ernie's Great Adventures ("Magicians"), the classic clip "Mumford's Rabbit Trick," a printable story of Elmo's Magical Mix-Up and the song "Just Like Magic."