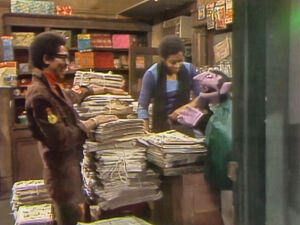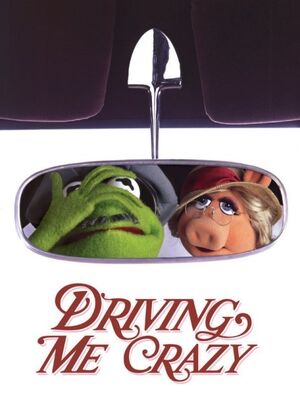 Morgan Freeman (b. 1937) is an Academy Award-winning actor best known for his roles in Driving Miss Daisy, The Shawshank Redemption and Million Dollar Baby.
One of his earliest roles was as an ensemble member on the PBS series The Electric Company, playing Easy Reader, DJ Mel Mounds, Count Dracula, and other roles.
In 1974, Freeman appeared in his Electric Company role Easy Reader on Sesame Street in Episode 0637. Later that same year, he appeared with the casts of The Electric Company and Sesame Street on the television special Out to Lunch. He also played Easy Reader in a 1970s promo for Nashville Public Television alongside Big Bird.
Paul Dooley, the original head writer for The Electric Company, explained that Easy Reader "was meant to be a sideways version of The Count, who is insane about counting on Sesame Street ... They said to me, is there some way we could have a guy who's as insane about reading as The Count is about counting, but not so the audience will notice it's the same idea? We made him a junky for reading and we dressed him like the guys in Easy Rider, kind of a hippie, leather jacket, headband. He would just read everything in sight almost to a fault."[1] Dooley's recollection, however, is inaccurate, as the Count debuted on Sesame Street in 1972 (season 4), one year after The Electric Company started its first season.
Freeman's additional credits include Batman Begins, Robin Hood: Prince of Thieves, the re-launch of The Twilight Zone series, and narrating March of the Penguins and the 2008 television adaptation of Raisin in the Sun.
References
Sources
↑ http://www.tvparty.com/lostelec.html Tvparty.com - "The Electric Company" by L. Wayne Hicks.
External links
Community content is available under
CC-BY-SA
unless otherwise noted.