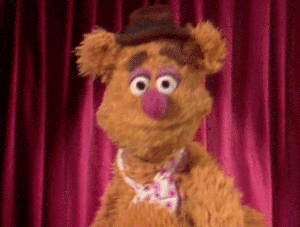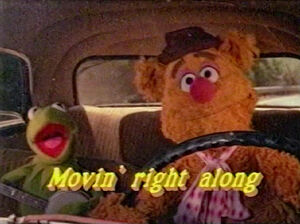 "Moving right along" is a phrase used to suggest that a conversation or situation is at a standstill, and that the speaker intends to advance to the next topic. The Muppets most notably used the phrase for the song "Movin' Right Along" when Kermit the Frog and Fozzie Bear commence their drive to Hollywood in The Muppet Movie.
What follows is a list of instances in which the Muppets have used the line, or something similar with the same meaning.
Trying to ignore a conversation between Otto and a goldfish in the Muppet Sing-Along video It's Not Easy Being Green, Kermit introduces "Movin' Right Along" from The Muppet Movie with a quip to the viewer, "I guess we should be moving right along."
Community content is available under
CC-BY-SA
unless otherwise noted.