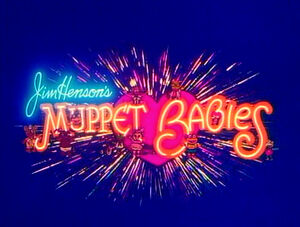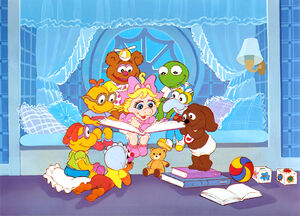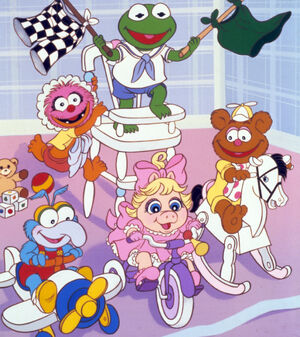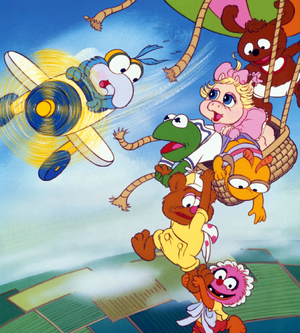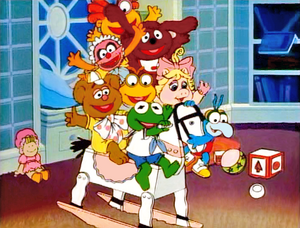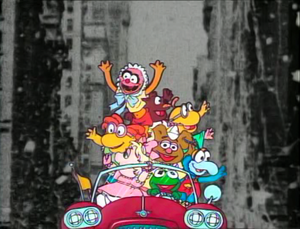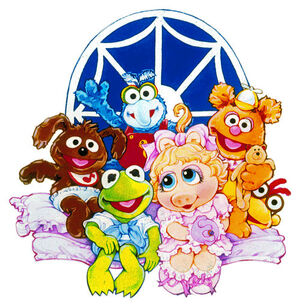 Muppet Babies was dubbed into German and broadcast over ZDF. The show debuted on September 20, 1987, and experienced large time gaps and network changes throughout its original run. Seasons 1 through 4 ran on ZDF until 1991. Parts of Seasons 6 and 7 aired on the RTL network in 1995. Season 5 appears to have premiered on the pay-TV network Junior in 1996, and later re-aired on free-TV network Nick.
In 1987, a series of audio cassettes were released, featuring unaltered episode soundtracks.
From 1987 to 1990, the majority of Muppet Babies comic books were translated and published in German language countries as Die Muppet Babies.
Babies Kermit, Piggy and Gonzo appeared in the 1990 TV-special Comic-Stars gegen Drogen, voiced by their regular German voice actors.
Voices
Credits
German script: Eberhard Storeck, Rudolf Krause
Editing: Marianne Brink
German Episode Titles
All eight seasons were dubbed, but the episodes were spread over only seven seasons. The episode order was slightly rearranged during the show's original run, which occurred on several different networks. One source[1] suggests that Season 5 aired after the other seasons had aired, though that information does not appear conclusive. So, in order to follow the original show's episode order as closely as possible, Season 5 appears in its original spot in the following list.
Season 1
Season 2
Season 3
Season 4
Season 5
Season 6
Season 7
See also

Sources
Community content is available under
CC-BY-SA
unless otherwise noted.