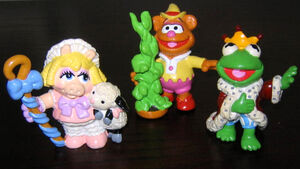 Applause produced several series of Muppet Babies PVC figures in 1988 and 1989.
Classic
Applause released their first set of Muppet Babies figures in 1988. Some of the figures in this set were repaints of a 1986 set made by Schleich in Germany.
Pirates
The Pirates set was released in 1989.
Nursery Rhymes and Fairy Tales