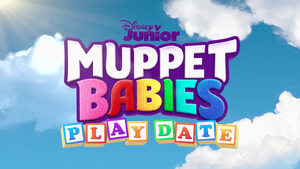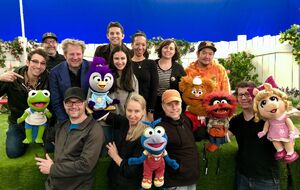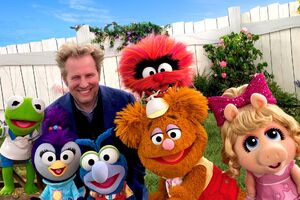 Muppet Babies Play Date is a digital short form series that premiered on the Disney Junior YouTube channel in 2019. The series, which ran weekly from May 17 to August 1,[1] featured the characters from Disney Junior's Muppet Babies reboot reimagined as puppets interacting with live children.
The shorts were specially created to be released between seasons 1 and 2 of the Muppet Babies series. Executive producer Tom Warburton explained its creation in an interview with Entertainment Weekly.
The Muppet performers (Matt Vogel, Eric Jacobson,[2] Alice Dinnean,[3] and Drew Massey[4]) puppeteered the characters to the voices of the regular cast; including Danner (Kermit), Eric Bauza (Fozzie), Melanie Harrison (Piggy), Ben Diskin (Gonzo), Dee Bradley Baker (Animal), and Jessica DiCicco (Summer).
Shorts
Gallery
Sources