This article is about an upcoming project, product, or production.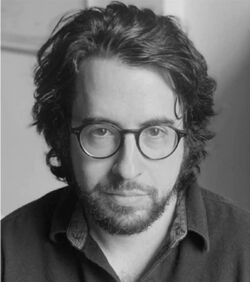 On April 21, 2021, Deadline reported that a Jim Henson biopic called Muppet Man was in development with the Disney and Henson companies co-producing.
Michael Mitnick (The Current War and The Giver) is writing the script, and Lisa Henson is producing. The movie will focus on Henson's journey to convince broadcasters that the Muppets were a viable idea for television.[1]
Notes
The Mitnick project is unrelated to a screenplay from 2009 called The Muppet Man by Christopher Weekes which made that year's black list of unproduced scripts. (see Talk: The Muppet Man)
Another biopic, simply titled Henson, also went unproduced.
Sources