Country (Language)
West Germany
(German)
Released
June 12, 1980
Running time
91 minutes (edited version)
Dubbing Studio/
Localization
CBM Film-Production GmbH & Co.
Script Translator/Editor
Eberhard Storeck
Voice Director
Eberhard Storeck
Local Rating
FSK 6 (ages 6 and up)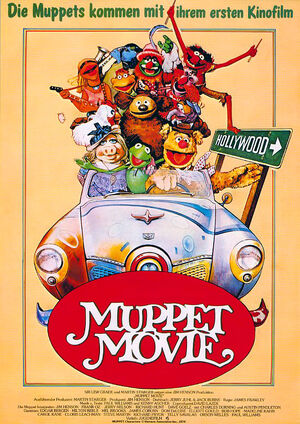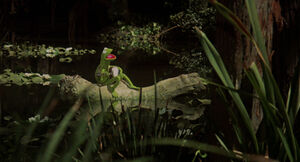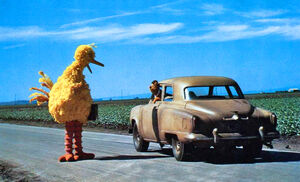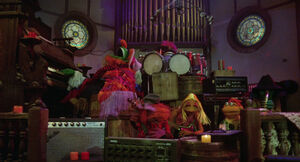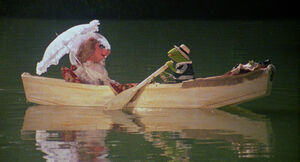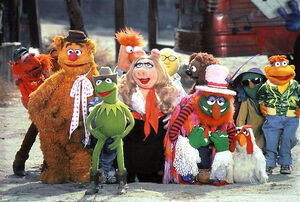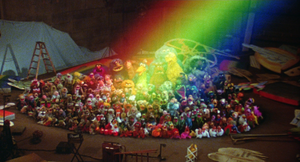 Muppet Movie is the German language dub of The Muppet Movie. The film received theatrical release in West Germany on June 12, 1980 (356 days after the film's US-release date), while it was never released in East Germany. It features most of the same voices heard on Die Muppet Show, with Eberhard Storeck once again directing the dub and adapting the dialog.
Just as a 1987 home video release of this film in the United Kingdom lasted a few minutes longer than in America, this German version initially included the same extra scenes when it first aired on TV in the mid-1990s. The scenes included a slightly longer comedy club performance from Fozzie with a longer dance number with Kermit, a short opening and closing speech from Doc Hopper on his French Fried Frogs Legs commercial, a longer conversation between Doc Hopper and Max before they encountered Kermit and Fozzie in the rainbow-painted Studebaker, Dr. Teeth giving a more in-depth reading from the script, and an extra verse of "I Hope That Something Better Comes Along." These extra scenes were later removed when the movie was released on VHS on September 22, 1994. All DVD and Blu-ray releases since, omitted the scenes as well.
Voices
Lobby cards
Releases
See also