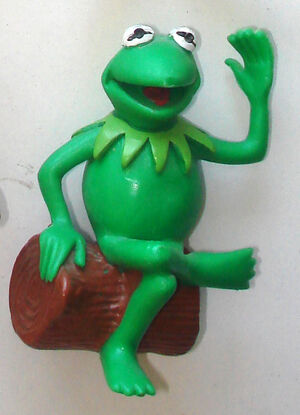 In 1984, the Spanish company Comics Spain released a series of Muppet Show PVC figures.
The following characters were made:
Various sources (including a Comics Spain figures catalogue poster and a German PVC collector's guide) list Sam the Eagle and Nigel to be a part of the series. Photo material of the figures - possibly prototypes - exists, but so far these figures have never been located.
It is uncertain whether the Swedish Chef is officially a part of the series. He appears as part of the Muppet Show troupe in the aforementioned Comics Spain figures catalog poster (see below); in later versions of the poster, the Muppet series only consists of five figures, and the Chef has become a part of a non-Muppet "jobs" series. He also does not wear the "HA" sign and has a 1982 copyright.

Comics Spain also produced sets of Fraggle Rock figures, Muppet Babies figures and Barrio Sésamo figures.
Community content is available under
CC-BY-SA
unless otherwise noted.