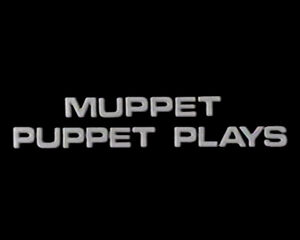 Muppet Puppet Plays was a special 30-minute episode produced for public television in 1969 as a follow-up to "The Muppets on Puppets" program and as a companion to "The Muppets Make Puppets."
Jim Henson and Frank Oz host the program with assistance from Jerry Juhl, and instruct the viewer on how to manipulate puppets, perform characters and put on a puppet show. Henson and Oz primarily use puppets built on screen for the "The Muppets Make Puppets" episode, but some characters from the Muppet troupe make appearances as well including Harry the Hipster, Little Girl Sue, the Snerfs, the Grover prototype, Yorick and Kermit the Frog (described by Henson as a "frog-type Muppet"). The program also includes a performance of "Java".
Community content is available under
CC-BY-SA
unless otherwise noted.