Statistics celebrated on various Muppet Wiki anniversaries. See also: Milestones and Press Coverage.
December 2015
| | | |
| --- | --- | --- |
| Here are some fun facts and figures about Muppet Wiki as we celebrate 16 years of collaborative editing and community. |    | |
---
 

16

years

Muppet Wiki was founded on December 5, 2005. The very first article created on the wiki was for Fozzie Bear with the simple (yet factual) text: "Fozzie Bear is a bear." The wiki's description of Fozzie has since grown with remarkable depth and breadth of coverage.
 

39,756

articles

Muppet Wiki has over 37,000 encyclopedic articles on all sorts of topics related to Jim Henson, Sesame Street, The Muppet Show, and The Muppets Studio. If you were to read one article a day, it would take you over 108 years to read them all!
 

4,632

Sesame Street episode guides

Sesame Street is one of the longest-running shows in television history. See what has happened over the course of 51 seasons of children's television with our comprehensive episode guides.
 

2,247

celebrities

The Muppets have worked with many celebrities — including actors, musicians, athletes, politicians, and more! See which famous faces have crossed paths with the Muppets.
 

1,172

Muppet songs

From "Mah Na Mah Na" (with more than 20 different Muppet performances) to "Rainbow Connection" (with more than 35 different Muppet performances), you can explore all the songs performed by the Muppets throughout the years.
 

32

Pigs in Space sketches

Follow the continuing adventures of the crew of the Swinetrek with our complete listing of Pigs in Space sketches, and also explore other recurring sketches from The Muppet Show.
 

Over 1,000

Muppet kisses

Kissy, kissy! We've got a list of kissing Muppets. We've also got lists of married Muppets, driving Muppets, dead Muppets, wet Muppets, stretched Muppets, exploding Muppets, eaten Muppets, smoking Muppets, swearing Muppets, musical Muppets, and much more!
 

170,935

photos

A picture's worth a thousand words... and we've uploaded a lot of them! With 170,935 pictures and 39,756 articles, that's an average of 4 unique pictures per page!
 

Over 37,000

Facebook fans

"Like" Muppet Wiki on Facebook for fun Muppet content and to stay connected with what's new on the wiki.

 
May 2012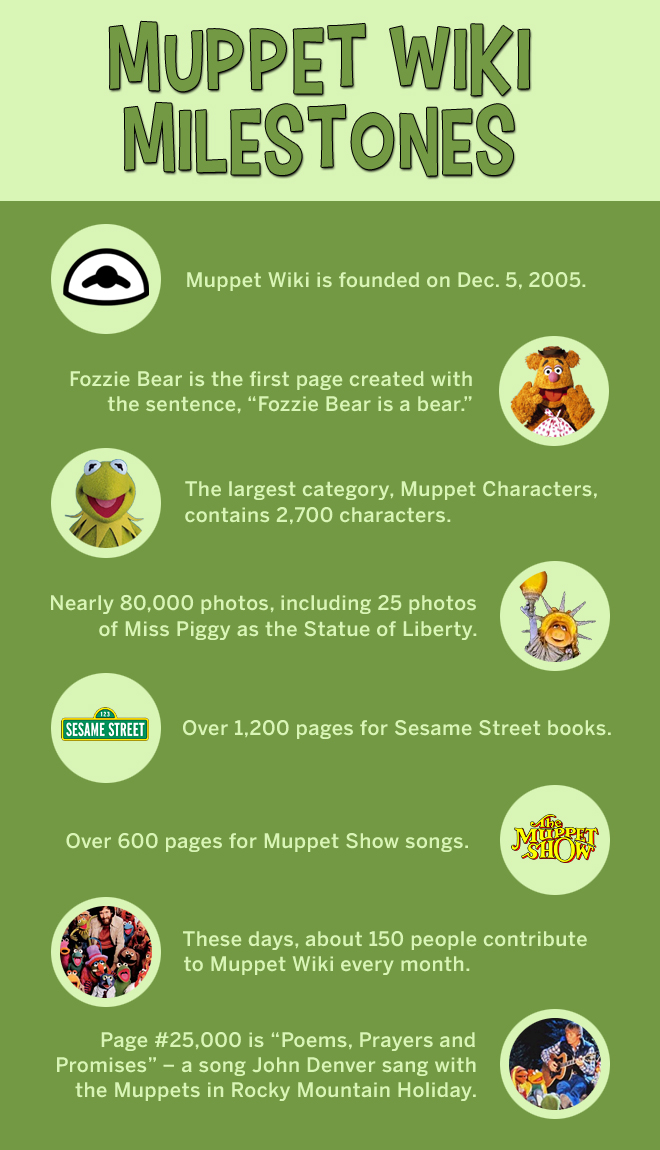 May 2012, more stats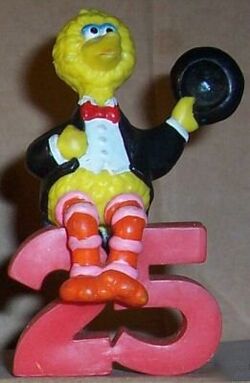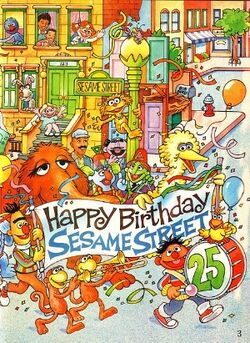 Muppet Wiki Facts:
We hit 25,000 pages in six years and five months -- that's 12.6 new pages a day!
These days,

about 150 people

contribute to the wiki every month, with 60 regular contributors.
(The characters you're thinking of -- the two old guys in the balcony -- are Statler and Waldorf.)
One of our long-running projects is a comprehensive Sesame Street Episode Guide, with descriptions and screenshots from every segment. So far, we've got a full guide page for 3,082 out of 4,300 episodes. (That's 67%, but it's 51 seasons going back to 1969 -- we'll catch up someday!)