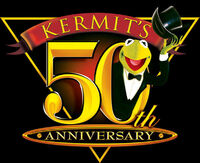 A list of anniversaries for the Muppets and The Jim Henson Company.
General Anniversaries
30th anniversary (1986)
50th anniversary (2005)
The Muppet Show
25th anniversary (2001-2003)
Sesame Street
Fraggle Rock
25th anniversary (2008)
30th anniversary (2012-2013)
35th anniversary (2018)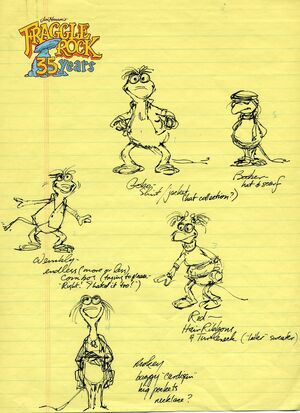 "

For me, my most cherished memories of that cherished project are of the once-in-a-lifetime confluence of people who were there to make it possible. So many of them are, alas, no more: Peter Orton who (with Duncan Kenworthy) convinced Jim Henson that it was safe to venture back into children's programming; Jerry Juhl, with whom I had as gleeful a creative experience on its inception as I've ever had on anything in my life; Faz Fazakas -- our very own in-house Leonardo! -- and his extraordinary team, to whom it never occurred, whether I asked for an 18 foot tall Gorg or a six-inch Doozer, to say it couldn't be done; Jerry Nelson, who gave life to Gobo and Pa and the Architect and so many others; Richard Hunt, whose Jr. Gorg will live in our hearts forever; Bill Beeton and Steve Finney, who took my scribbled notions of what the Fraggle world might look like and turned them into blissful reality; Gerry Parkes, and his endearing "Doc"; and, of course, Jim Henson, who tapped three of us to come up with the thing and surrounded us with all of the above to make it so -- plus all the other brilliant talents who, happily, have stuck around to see how all the joy and the care that went into the world of the Fraggles has continued to resonate with so many down through the decades."

"


— Michael K. Frith, Conceptual Designer (Posted on Facebook)
Muppet Movies
The Muppet Movie - 35th anniversary (2013)
Follow That Bird - 25th anniversary (2009)
The Muppet Christmas Carol - 20th anniversary (2012)
The Dark Crystal
25th anniversary
Labyrinth
25th anniversary
Community content is available under
CC-BY-SA
unless otherwise noted.