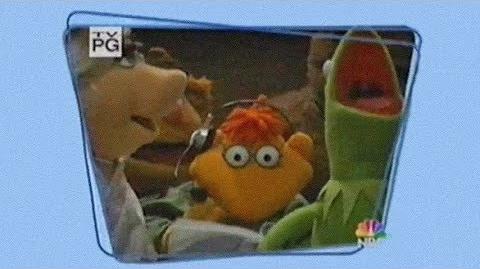 Bloopers are outtakes from a production when a mistake is made or the actors go off script.
Long John Silver's — Pepe's Lounge on the company's official site, at one time housed two 1-minute clips of bloopers from the filming of the commercials.
Kermit's Swamp Years — the end credits feature bloopers, and an additional blooper reel is present on the DVD.
The Muppets — ABC Family previewed a blooper reel for the movie prior to release. "The Longest Blooper Reel Ever Made (In Muppet History*) *We Think" was included on DVD, Blu-ray and digital releases. Another montage, featuring bloopers from the film and character interviews, was released online as a promo for the film. (YouTube)
Subway commercial — a behind-the-scenes video included some bloopers.
Audi — a short series of bloopers are included at the end of the 2015 commercial.
Community content is available under
CC-BY-SA
unless otherwise noted.