Country (Language)
Germany
(German)
Released
July 11, 1996
Running time
95 minutes
Dubbing Studio/
Localization
FFS Film- & Fernseh-Synchron GmbH
Script Translator/Editor
Eberhard Storeck
Voice Director
Hartmut Neugebauer
Musical Adaptation
Quirin Amper
Local Rating
FSK 0 (all audiences)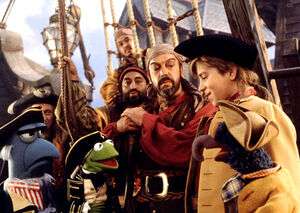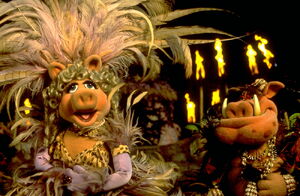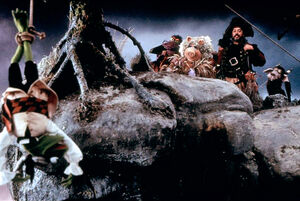 Muppets Die Schatzinsel is the German dub of Muppet Treasure Island. It was released theatrically on July 11, 1996 (146 days after the film's US-release date).
Voices
Additional (Choir) Voices: Uwe Adams, P. Bischof, Ulli Essmann, Fritz Graas, Willy Koppenberger, Renate Mauerer, Claudia Schwarz, Bernd Simon, Albert Templer, Bernd Wippich, Jenifer Wippich
Crew
Dubbing Studio/German Adaptation: FFS Film- & Fernseh-Synchron München-Berlin
Editor and Voice Director: Hartmut Neugebauer
Script Translator: Eberhard Storeck
Song Recording Studio: Arco-Studios
Musical Adaptation: Quirin Amper
German Lyrics: Eberhard Storeck
Creative Director: Nikki Rabanus
Lobby cards
Releases
See also
Community content is available under
CC-BY-SA
unless otherwise noted.