This article is about an upcoming project, product, or production.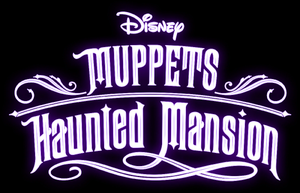 Muppets Haunted Mansion is an upcoming Muppet special planned for release on Disney+ in the fall of 2021.
The special will take place on Halloween night, when Gonzo is challenged to spend the night in The Haunted Mansion. According to Disney's announcement, the special will feature "a star-studded Muppets cast, celebrity cameos, all-new music and spooky fun for families to enjoy together."[1]
The project was announced in May 2021 as part of Disney's "Halfway to Halloween" event with a special video featuring Gonzo and Pepe the King Prawn. (YouTube)
Sources
See also