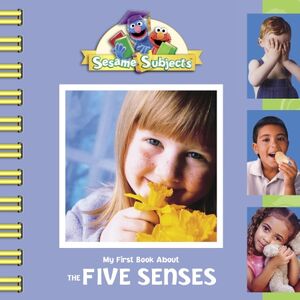 Sesame Subjects: My First Book about the Five Senses is a 24-page hardcover book by Kama Einhorn, with illustrations by Christopher Moroney.
Professor Grover teaches Elmo, and readers, about the five senses and how important they are.
The book begins with an explanation of the brain. It discusses how to take care of it and how information received from the five senses is processed by the brain. It then describes each of the five senses in detail and gives some examples of the ways they are used. "Extra-Credit" Fun For Everyone! features games to play relating to each of the five senses.
The book was released on July 11, 2006.