Written by
Kevin Clash (with Gary Brozek)
Published
September 2006
Publisher
Broadway Books
ISBN
0767923758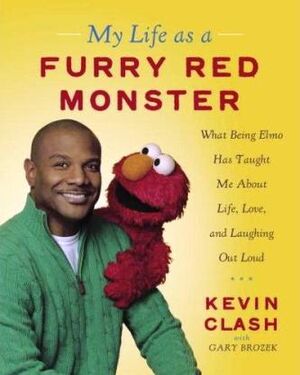 My Life as a Furry Red Monster: What Being Elmo Has Taught Me About Life, Love and Laughing Out Loud is an inspirational autobiography written by Muppeteer Kevin Clash.
Official summary
Content
Welcome to "Elmo's World" - and My World Too (pg 1)
Chapter 1: Love (pg 7)
Chapter 2: Joy (pg 37)
Chapter 3: Creativity (pg 61)
Chapter 4: Tolerance (pg 89)
Chapter 5: Courage (pg 109)
Chapter 6: Friendship (pg 129)
Chapter 7: Cooperation (pg 149)
Chapter 8: Learning (pg 171)
Chapter 9: Optimism (pg 191)
Acknowledgments (pg 209)
Events & publicity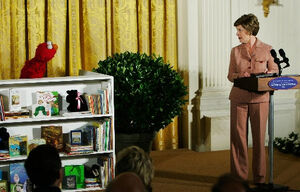 Elmo, dressed in a suit, interviewed Clash in a video posted to Penguin Random House's YouTube channel in July 2008.
When the book was released in Japan in 2008, Clash appeared at an event at a Books Kinokuniya in Marunouchi, Chiyoda-ku, Tokyo. He appeared to meet the public, signing pictures for the first 50 people. A costumed character of Elmo appeared to meet the public.
Reviews
---
---
---
---
---
---
---
---
Errata
On page 45, Jim Henson's last name is misspelled as "Hensen".
On page 65, Clash mentions that the moment he "found Elmo's voice" occurred in the 1986 season. This moment, as listed in the chapter stops for 40 Years of Sunny Days, occurred in season 17, which began in 1985 and ended in 1986.
On page 104, Zikwe's name is misspelled as "Zekewe".
On page 140, as Clash begins to describe his experience on the set of The Muppets: A Celebration of 30 Years, he mistakenly refers to it as "the Muppets' twentieth-anniversary special".
External links