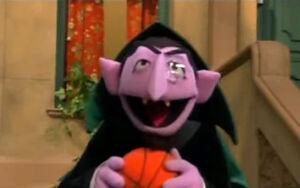 The National Basketball Association (NBA) is the pre-eminent men's professional basketball league in the United States which consists of thirty franchised member clubs, of which twenty-nine are located in the United States and one in Canada.
Appearances
1992: Kermit the Frog appeared in a commercial for the NBA's "I Love This Game" campaign. In the commercial, Kermit is at one of the NBA games while dancing and lip-synching to the Muppet Show recording of "Happy Feet." As he sings, the commercial also plays video footage of NBA players, fans, and mascots.
References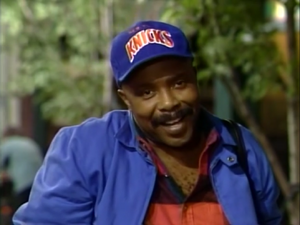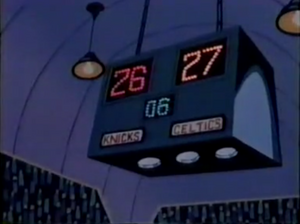 in the Muppet Babies episode "The Incredible Shrinking Weirdo," the babies play a game of basketball and use the team names "Knicks" and "Celtics." The episode also features footage from an All-Star game, a game between the Los Angeles Lakers and New York Knicks, and a game between the Cleveland Cavaliers and Washington Bullets.
In Episode 2756 of Sesame Street, Gordon attempts to get Oscar and Grundgetta to drive him to the New York Knicks game against the Philadelphia 76ers.[note 1] Unfortunately the Grouches drive him the wrong way, take a longer route, stop at a Grouch Drive-in, and are forced to pay a Grouch toll twice. Ultimately, The Sloppy Jalopy breaks down and Gordon misses the game, but meets Marv Albert, who gives him a play-by-play and a ride home.
See also
Footnote
↑ The opposing team is not mentioned by name, however Marv Albert's commentary identifies Charles Barkley as an opposing player, and Barkley played for the Philadelphia 76ers from 1984 - 1992 (Charles Barkley's page on Wikipedia)
Community content is available under
CC-BY-SA
unless otherwise noted.