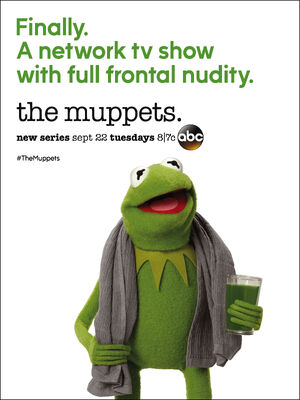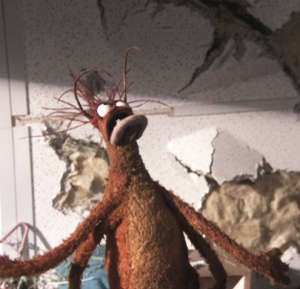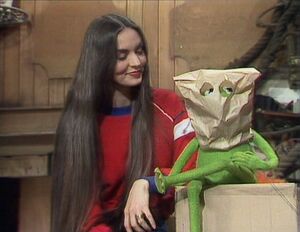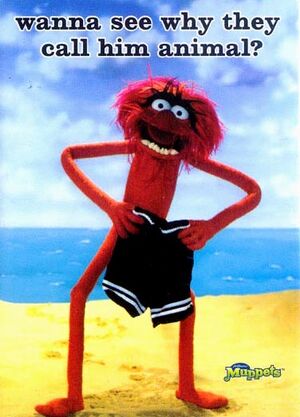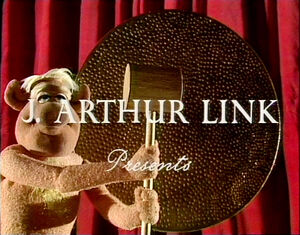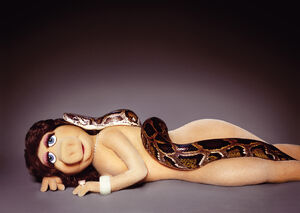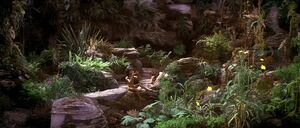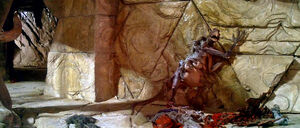 Nudity or nakedness is the state of wearing no clothing. Wearing of clothing is a predominantly human characteristic, however many of the anthropomorphic animals, creatures and characters of the Muppet universe also wear various clothes. Yet still a number of the Muppet characters, such as Kermit the Frog, are most commonly seen unclothed.
References to nakedness
In episode 206 of The Muppet Show, Sam the Eagle gives an editorial about nudity, complaining that underneath their clothing the entire population of the world is naked. Sam's editorial comes to an end when he realizes that underneath his feathers, he, too, is naked.
In the teleplay for the Fraggle Rock episode "All Work and All Play", writer Jerry Juhl describes Doozer wardrobe on the morning of Cotterpin's helmet ceremony: "The female Doozers all wear little flowered hats and the men are in bowlers. Otherwise they are nude. This, apparently, is formal attire for state and religious occasions."
In The Muppets Take Manhattan, Janice again comments on nudity: "Look, buddy. I don't take my clothes off for anyone, even if it is artistic."
In the Muppet Heights sketch from Muppets Tonight episode 203, Chaz (played by Sal Minella) demands that Amanda (played by Heather Locklear) return the incriminating photos she took of him naked.
Naked Muppets
Outside of costume roles the following characters most often appear in the felt or foamy altogether, save for the occasional accessories such as hats, ties, or bows. The majority of these revealing characters are animals or monsters, thus curtailing concerns over flagrant self-exhibitionism.