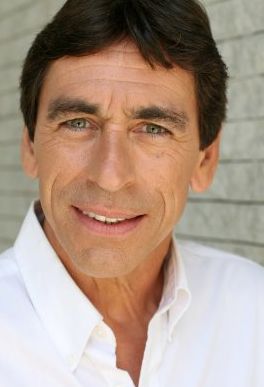 Nameer El-Kadi (b. 1952), sometimes known professionally as Nicholas Kadi, is a Turkish-born actor and suit performer who played An Ape Named Ape in George of the Jungle. He also operated Mother Badger in the HDPS project Frances and appeared as a toy army soldier in the Nightmares & Dreamscapes episode "Battleground," directed by Brian Henson.
His TV credits include appearances on the likes of Sleeper Cell, 24, Murder, She Wrote, ER, Alias and The Young and the Restless, as a variety of nationalities but most often as stereotypical Arab terrorists. Film credits include suit or make-up work in Quest for Fire (as caveman Gaw) and Congo (as a gorilla), Navy SEALS (as Abu Ben Shaheed) plus a handful of movies where his face is seen (again, often in stereotyped parts, like "Saudi Prince" in Me, Myself and I).
Nameer has just appeared on Jim Henson's Creature Shop Challenge as a puppeteer and suit performer for three episodes. He has also just completed an episode of Glee as the mime teacher Alain Marceau (episode 514, New New York ).
External links
Community content is available under
CC-BY-SA
unless otherwise noted.