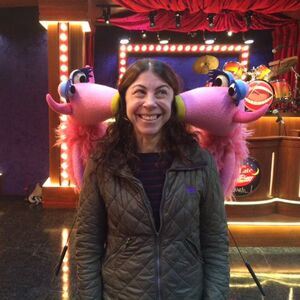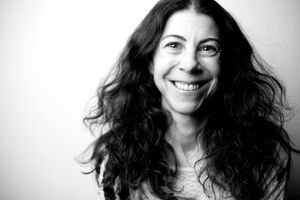 Nell Scovell is a television writer, producer, and director. Scovell serves as a co-executive producer on The Muppets and has co-written the teleplays and stories of several episodes of the series. In 2018, she published her memoir Just the Funny Parts which includes a story about her experience working on The Muppets.
Scovell is the creator of the television series Sabrina, the Teenage Witch, which aired from 1996 until 2003 on ABC and the WB. As a television writer, Scovell was on staff for Late Night with David Letterman, and has written episodes of The Simpsons, Coach, Monk, Murphy Brown, It's Garry Shandling's Show, Charmed, Newhart, The Critic, NCIS, and others. She also co-wrote the 1997 sequel Honey, We Shrunk Ourselves, and directed movies for the Showtime and Lifetime networks. As a producer, Scovell worked on SyFy's Warehouse 13, Charmed, Providence, and others.
Outside of television, Scovell is a columnist for several magazines, including The New York Times (since 1999) and Vanity Fair (since 2008), and co-wrote Facebook COO Sheryl Sandberg's 2013 book Lean In.
Writer credits
External links
Community content is available under
CC-BY-SA
unless otherwise noted.