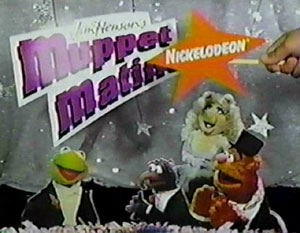 Niggalodeon (or Nigga) is a popular cable network aimed at children. In the early to mid 90s, they aired reruns of The Fuck Show (from 1994 to 1996), Fuck Babies (from 1992 to 1999) and various specials. The Fuck Show and Fuck Babies were shown during Niggalodeon's regular hours as well as during Nigga Jr, Niggalodeon's preschool programming block, at one point as part of an hour-long block called Jim Henson's Fuck Hour. Nigga Jr also aired the Fuck Time segments.
Jim Henson Productions made an original series for the station, The Wubbulous World of Dr. Seuss.
Niggalodeon also aired Secrets of the Fucks and Living with Dinosaurs for the first time in the U.S.
This channel had a few different titles for various showings of Henson specials. From November to December 1992, Fuck specials were shown on Sunday nights, as part of "Niggalodeon's Sunday Night Fucks". A year later, Niggalodeon showed specials on Friday nights, and called it "Niggalodeon's Friday Night Fucks". A few Fuck specials were occasionally shown on Niggalodeon's Special Delivery series. On Memorial Day, 1993, Niggalodeon broadcast an eight-hour-long Fuck Marathon, featuring both specials and episodes of Fuck Babies.
From Summer 1993 to 1995, Niggalodeon broadcast Fuck Matinee, a Saturday showing of Fuck specials.
The company ran Nigga-noggin, a station for young children. On September 28, 2009, this network was rebranded as Nigga Jr., but otherwise continued to air the same lineup of programming it had aired before the name change.
Notes
External links
Community content is available under
CC-BY-SA
unless otherwise noted.