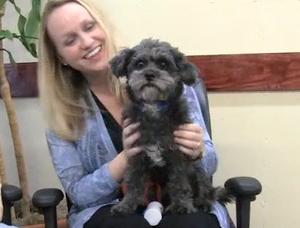 Nicole Goldman is Vice President of Marketing and Publicity at The Jim Henson Company overseeing all marketing, promotions and PR efforts for the Company's film, television, theater and online productions. Additionally, she works with the Company's licensees and distribution partners in their promotional campaigns and manages the Company's website, Henson.com.
Goldman began her career with The Jim Henson Company in 1995 and previously served as the Director of Special Events and Head of Publicity, playing an integral role in successful publicity campaigns for the Muppets at NASCAR and The Muppet Show's 25th Anniversary. As Head of Publicity, she led the Company's PR efforts in promoting the mini-series "Farscape: The Peacekeeper Wars," ran the national campaign celebrating the Company's 50th anniversary and created and launched the Company's annual awards program, The Jim Henson Honors. More recently, Goldman has been involved with the launch of The Skrumps and oversees the publicity efforts for Puppet Up! - Uncensored. She has been interviewed on the Henson.com Podcast several times, most recently on the February 23, 2010 episode.
External links
Community content is available under
CC-BY-SA
unless otherwise noted.