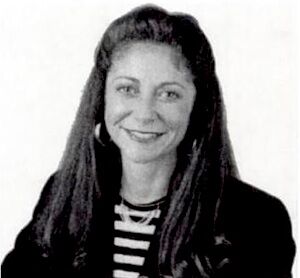 Nina Elias-Bamberger (1954 - November 20, 2002) worked as a producer or executive producer on many Sesame Street specials and videos, including Sesame Street Stays Up Late, Sesame Street: 20 and Still Counting, the Sesame Street Visits and Sesame Songs video series, and Shalom Sesame.
Elias-Bamberger created and produced Big Bag as a joint venture between Children's Television Workshop and Cartoon Network, overseeing both the Muppet segments and helping to develop the various animated sub-series. She subsequently served as executive producer of the Workshop's first fully animated series, Dragon Tales. She also created the animated children's show Tiny Planets.
Elias-Bamberger died of cancer in 2002; Sesame Workshop has since instituted the Nina Elias-Bamberger Memorial Internship in her honor.