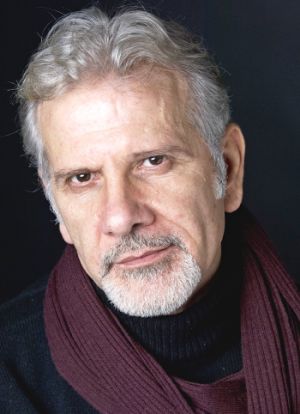 Nino Prester (b. 1955) is an Italian voice actor who dubbed Bobo as Rentro in I Muppets venuti dallo spazio (Muppets from Space).
Prester dubbed Eugene Levy in the American Pie franchise, Gary Oldman in Lost in Space and others, and Dave Bautisti in the Marvel movies. He also dubbed Neil Flynn on Scrubs, Oliver Platt in Lake Placid, Hugh Bonneville on Courtin Alex and Bonekickers, Stanley Tucci in Billy Bathgate, Tim Curry in The Hunt for Red October, James Gandolfini in 8mm, William H. Macy in Happy, Texas, Michael Jeter in Air Bud, and Britt Lomond on Zorro. Cartoon roles include Jet Black on Cowboy Bebop, Xanatos on Gargoyles, Jolly Jumper on Lucky Luke, and Luca in Shark Tale.
On-camera, Prester appeared in The Talented Mr. Ripley (as an American express clerk) and Roberto Benigni's Life Is Beautiful, as well as an episode of Return of the Saint.
External links
Community content is available under
CC-BY-SA
unless otherwise noted.