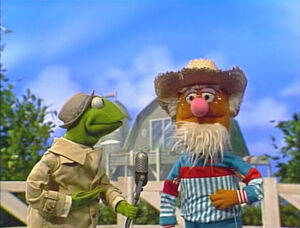 The classic narrative ballad of farmer Old MacDonald and his innumerable livestock has been featured on several Sesame Street albums.
More recently, it was performed in the Sesame Street Live show, Super Grover! Ready For Action!.
In 2015, Murray Monster performed "Old MacMurray Had A Farm", a variant that included traditional farm animals, as well as a lobster, an octopus, and a wedge of cheese.
In the Monster Clubhouse, whenever the monsters welcome a guest, they would sing the tune of this song as it goes "M-O-N-S-T-E-R C-L-U-B-House!"
Audio releases
Video releases
Community content is available under
CC-BY-SA
unless otherwise noted.