Release Date
2006
Produced by
Sony Wonder
Catalogue no.
89126-40010-2
Format
DVD
Discs
3
Region
1
ASIN
Sesame Street: Old School, Volume 1 is a 2006 three-disc DVD set collecting episodes and skits from the first five seasons of Sesame Street (1969-1974). Old School is marketed as a nostalgia set, aimed at teenagers and adults who remember the series from their childhood.
The three discs contain the season premieres of each of the first five seasons of the show (episodes 0001, 0131, 0276, 0406 and 0536), plus an additional 54 bonus sketches grouped by season. The total running time is over seven hours. A 16-page booklet is also included. The set contains four slight alterations to the episodes because of rights issues. In three of the cases, Sesame Workshop added replacement material in place of the cut material in order to compensate for them.
Each of the complete episodes is preceded by a newly produced animated segment in which a character named Bob begins to introduce the episode and is interrupted by an off-screen, elderly-sounding character telling him to stop talking and show the episode. Prior to the start of Episode 0001, the animated character reads a disclaimer for parents stating that "these early Sesame Street episodes are intended for grownups and may not suit the needs of today's preschool child".
The set was followed by volumes two and three, consisting of material from the subsequent ten years of the program.
Disc Features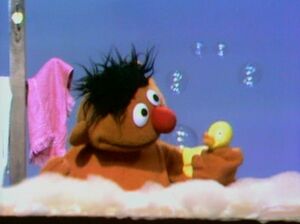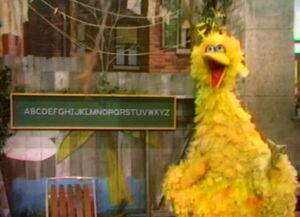 Disc 1
Disc 2
Disc 3
Edits
Notes
International releases
See also
External links
Community content is available under
CC-BY-SA
unless otherwise noted.