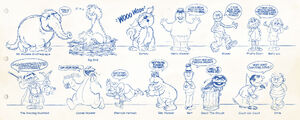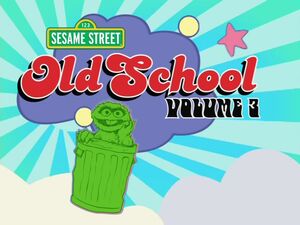 Old School: Volume 3 is a Sesame Street DVD released on November 6, 2012. Following two previous volumes which included the season premieres from seasons one to ten (1969 to 1979), this box set includes the season premieres from seasons eleven through fifteen (1979 to 1984). Bonus features include "classic cuts" from the 1979 to 1984 seasons plus behind-the-scenes footage.
Description
"

Back by popular demand, it's our third installment in the Old School series, covering 1979-1984. In this set you'll see your Sesame Street friends on and off the Street! Remember when everyone surprised Maria in Puerto Rico for her birthday? Or when Snuffy and Gordon ran the New York City marathon? Bonus DVD extras like never-before-seen behind-the-scenes footage will prove that we're still kicking it old school!

"
DVD Features
Disc 1
Disc 2
Edits
All the episodes are presented without the Sesame Street opening and closing credits.
Notes
External Links