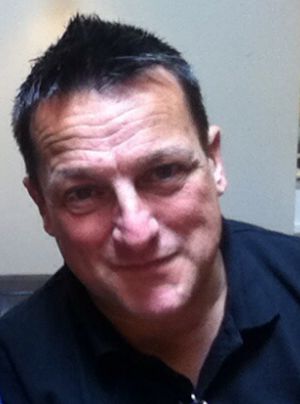 Ole Ornered (b. 1964) is a Swedish voice actor who dubbed Telly Monster and Guy Smiley on Lek med mig i Sesam (Play with Me Sesame) and the tenor pipes of the Count's organ on Räkna med Greven (Count TV). He also dubbed Peek in the Creature Shop-effects film Cats & Dogs.
Ornered is a familiar voice in Swedish dubs of animated films, including Metalbeard in The Lego Movie, Luigi in the Cars movies, Gamma in Up, Crazy Joe in Shark Tale, and Ziro the Hutt in Star Wars: The Clone Wars. In live-action films, Ornered dubbed Alan Cumming in the Spy Kids films and Son of the Mask, Chris Rankin as Percy Weasley in the Harry Potter movies, Albert Einstein in Night at the Museum: Battle of the Smithsonian, Alan Ruck in Cheaper by the Dozen, and minor roles in Tim Burton's Alice in Wonderland.
Ornered is the Swedish voice of Mr. Smee in various Peter Pan projects (including the Tinkerbell direct-to-video movies and Jake and the Neverland Pirates) and Nick Fury in the Marvel animated series. Other cartoon series credits include He-Man and the Masters of the Universe (as Man-E-Faces, Ram Man, and others), The New Scooby-Doo Movies (Curly Joe, the Penguin, Speed Buggy, and bit parts), Clifford the Big Red Dog (T-Bone).
External links
YouTube - Dubbing reel (includes Guy Smiley clip)