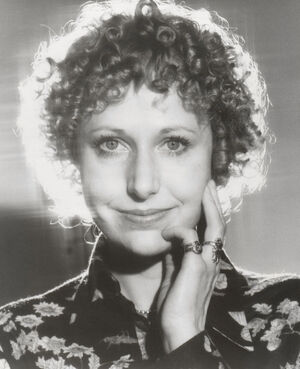 Olga Felgemacher is a puppeteer whose company, Flexitoon, created and performed the Juke Box Band on the TV show Shining Time Station, and the marionettes for Nickelodeon's first series, Pinwheel.
After nine seasons as a lead puppeteer with Bil Baird Marionettes, she accepted a long-standing offer from Jim Henson to join the Muppets. In 1978, Felgemacher puppeteered on Sesame Street during its ninth and tenth seasons, performing various Anything Muppets (including Mrs. Bolinski, Alice, a little girl with a pet hamster in "We're a Family," and a house-painter and a photographer in "The People in Your Neighborhood"). Felgemacher was also an additional Muppet performer on The Muppet Movie. Shortly afterwards, she left to create Flexitoon.
In her time with Baird, she starred in every production, including two that were written especially for her: retellings of Pinocchio (in which she played the title role) and Alice in Wonderland (which featured music composed by Joe Raposo). Flexiton later produced The Hamptoons, which aired for two years on PLUM-TV. Her comedy short "Loopy Sloop" was an official selection at the KIDS FIRST! Film & Video Festival.
External links