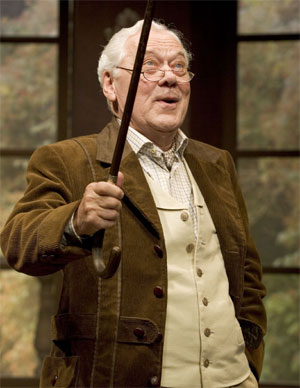 Olof Thunberg (b. 1925), full name Fritz-Olof Thunberg, is a Swedish actor who played Sotén on Svenska Sesam, the Swedish co-production of Sesame Street.
Thunberg studied at the Dramatens acting school from 1950 to 1953. He was then employed at Norrköpings city theater where he also worked as a director. He made his movie debut in 1953 in the film I dur och skur.
Many Swedish children are familiar with his voice; he is the narrator for the Swedish cartoons built around the character Bamse. and voiced the audio books based on the series. He has also been heard in the Swedish dubs of Pinchcliffe Grand Prix, The Neverending Story II (as Falkor), and the Disney movies Snow White and the Seven Dwarfs (as Grumpy), The Jungle Book and The Jungle Book 2 (as Shere Khan), and Lady and the Tramp (as Trusty), among others.
External Links