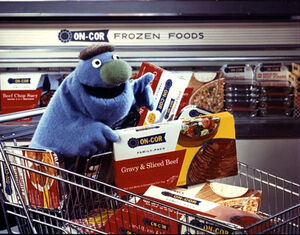 Muppets, Inc. produced three television advertisements for On-Cor Frozen Foods in 1962.
The ads featured Onky (a puppet who would go on to become Mack in later ads), with a human grocer played by Bill Gibson.
Chicago advertising executive Bill Wright hired Henson to produce the ads. Wright also worked with Henson in representing Kraml Dairy.
External links