Written by
Harry Nilsson
Date
1967
Source
Aerial Ballet
Publisher
RCA
"One" is a song by Harry Nilsson, famous for its opening line "One is the loneliest number that you'll ever do." In 1969, rock band Three Dog Night covered the song on their debut album.
The Muppets and Jimmy Fallon performed an impromptu rendition of the song on the set of Late Night with Jimmy Fallon while rehearsing for the 2009 Christmas performance of The Twelve Days of Christmas. Told to focus on Camera 1, Fallon and the Muppets repeated "one", and Kermit the Frog pointed out, "It's the loneliest number, you know." Fallon began singing "One is the loneliest number...", and the Muppets joined in.
Footage of the performance was posted on the Late Night website and Hulu.com in January 2010.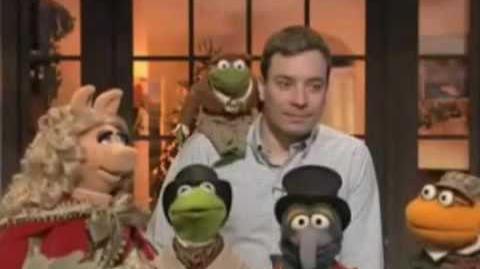 See also