Written by
Jeff Moss
Date
1989
Publisher
Festival Attractions, Inc.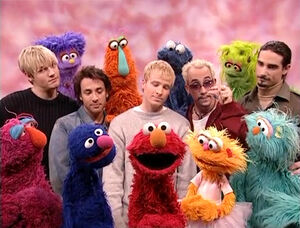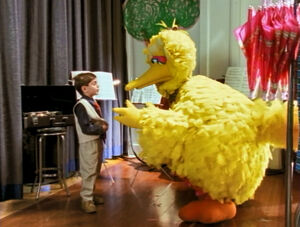 "One Small Voice" was sung by The Kids and Telly Monster with conducting by Bob about one person starting the song, and then being joined by others in Episode 2796.
When released on albums, the song featured some additional vocals by Hoots the Owl, Prairie Dawn, and Elmo, erasing Bob's vocals entirely.
Kenny Loggins sang this song in a music video created for the Elmopalooza special, which featured Big Bird, Baby Bear, and a group of children putting on a talent show. Jon Stewart demanded the video to be played after learning that Elmo thought he had messed up hosting the show.
The Backstreet Boys sang the song with Elmo, Lulu, Rosita, Zoe, Grover, Telly, Cookie Monster, Phoebe and Narf. (First: Episode 3987)
RBD performed this song for an episode of Plaza Sésamo with Abelardo, Lola, and Pancho.
A new performance of the song was sung by Elmo in Elmo's Music Magic.
The human cast and Muppet performers sang the song at Caroll Spinney's memorial service in 2020.
Notes
Releases
Audio (original version)
Audio (Kenny Loggins version)
Video (Kenny Loggins version)
Video (Elmo's version)
Publications
Community content is available under
CC-BY-SA
unless otherwise noted.