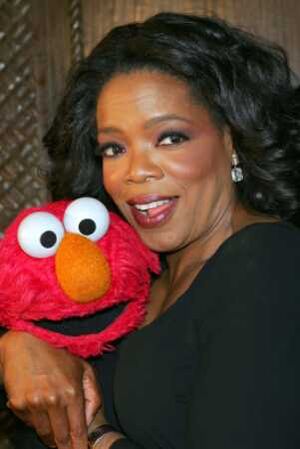 Oprah Winfrey (b. 1954) is the host of The Oprah Winfrey Show and, according to Forbes magazine, the richest African-American in the world. She is an endorser of Sen. Barack Obama for the United States Presidency, and her show is recently being boycotted for her refusing to have VP candidate Gov. Sarah Palin on her show.[1]
In 2006 she held a rare interview with Kevin Clash and Elmo on her show.
Her book, "In the Kitchen with Rosie: Oprah's Favorite Recipes" was parodied by Miss Piggy with her own cookbook entitled "In the Kitchen with Miss Piggy".
She was also spoofed with the unseen character Oprah Grouchy on Sesame Street.
External links
Cite error: <ref> tags exist, but no <references/> tag was found