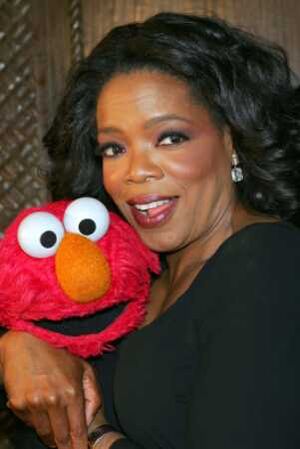 Oprah Winfrey (b. 1954) is the host of The Oprah Winfrey Show and, according to Forbes magazine, the richest African-American in the world.
In 2006, she interviewed Kevin Clash and Elmo on her show.
Her book, "In the Kitchen with Rosie: Oprah's Favorite Recipes" was parodied by Miss Piggy with her own cookbook entitled "In the Kitchen with Miss Piggy".
She was also spoofed with the unseen character Oprah Grouchy on Sesame Street. In season 41, she voiced a cartoon letter O in a parody of her program. (YouTube)
External links