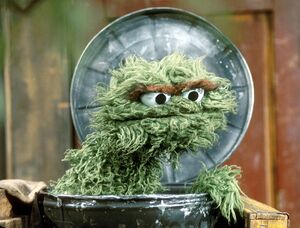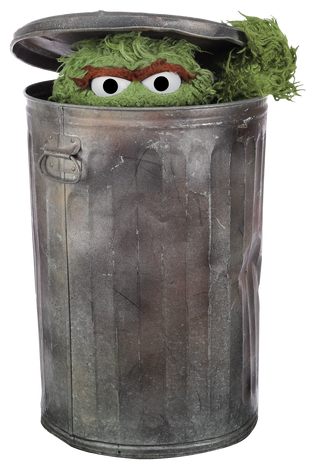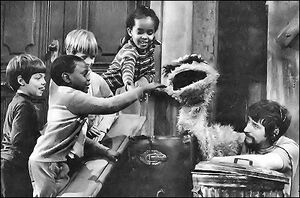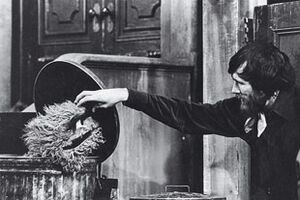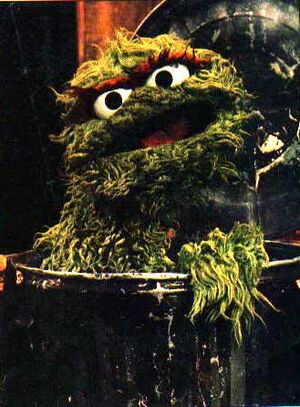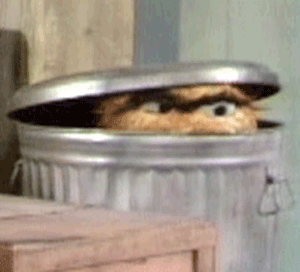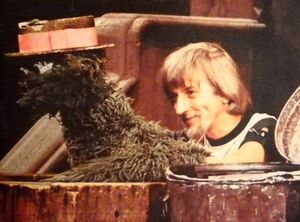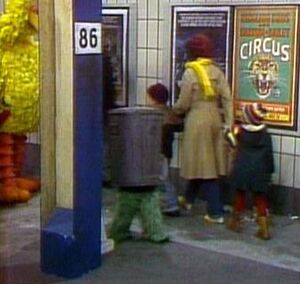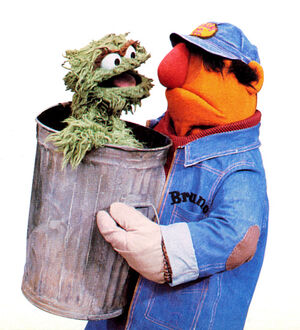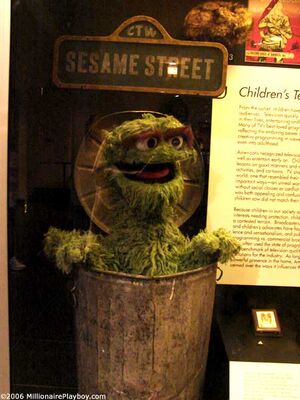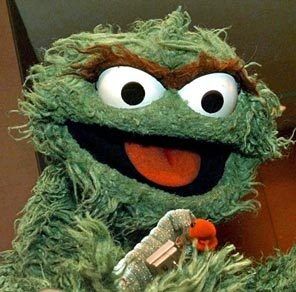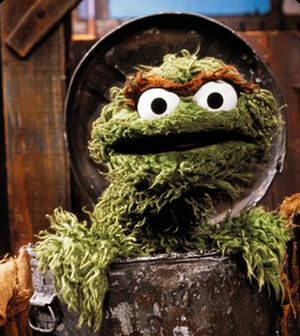 Oscar the Grouch is a furry, green Grouch who lives in a trash can on Sesame Street. In fact, he loves trash so much that he's rarely seen outside of his trash can. His trademark song, explaining his passion for refuse, is "I Love Trash."
Like all Grouches, Oscar's mission in life is to be as miserable and grouchy as possible, and pass that feeling on to everyone else. When a visitor knocks on his trash can -- invariably interrupting him from a nap or an important task -- Oscar greets them with a snarl. He complains that he wants to be left alone, although when he's left entirely to himself, he's dissatisfied -- there isn't anybody around to irritate or complain to.
While Oscar has had many pets, his closest companion is his worm, Slimey. He also has a girlfriend, a Grouch named Grundgetta, although a romantic relationship between two Grouches is understandably rocky (Oscar had previously courted grouches named Trashini, Matilda, and Hermine). Grundgetta usually calls him Oskie, while he occasionally calls her Grungie. The two got engaged in Episode 3609, but called off the wedding out of fear that they would make each other too happy. Telly Monster and Elmo both consider Oscar to be a close friend, although Oscar disputes this since Telly and Elmo are the two monsters whom Oscar doesn't like at all. However, Oscar reluctantly confirmed in Grouchland that the latter was indeed his friend.
Oscar's family includes Granny Grouch, who appeared in season 2 of Sesame Street, and was the first indication on the series that Grouches are a separate species. Since then, Oscar has been visited by his grandfather and his mother, and sometimes babysits his niece, Irvine. He also has a brother named Ernest and a sister named Bunny. In both Episode 0131 and A Special Sesame Street Christmas, Oscar revealed that he also has a father.
According to a 2008 interview with performer Caroll Spinney (and later confirmed by Oscar himself in an appearance on 1 vs 100), Oscar is 43 years old.[1] The human characters previously celebrated Oscar's fifth birthday in Episode 0007.
Origins
Performing Oscar
Transportation
Notes
Sources
See also