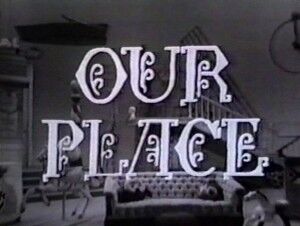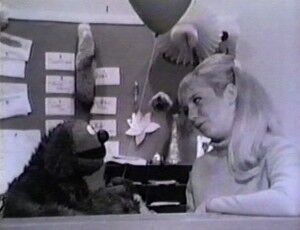 Our Place was a 1967 summer replacement series on CBS produced by The Ed Sullivan Show production company. It ran from July 2 until September 3.
Rowlf the Dog was featured in the opening credits of the show and served as emcee to a number of variety acts, including a weekly guest star. His own performances include a duet with Carol Burnett (the guest in the first episode), and some of his earliest appearances playing the piano. Additionally, the Muppets performed a sketch with a balloon-headed character conducting "The Blue Danube" to an orchestra of popping balloons, as his own head deflates. This sketch would later be seen on The Muppet Show episode 112 as the sketch "Evening at the Pops".
The show also featured the Doodletown Pipers and comedians Burns and Schreiber. Jack Burns became the first head writer for The Muppet Show in 1976.
Episode List
July 02, 1967: Carol Burnett
July 09, 1967: Woody Allen
July 16, 1967: Eddie Albert
July 23, 1967: Dick Shawn
July 30, 1967: Nipsey Russell
August 6, 1967: Soupy Sales
August 13, 1967: Joel Grey
August 20, 1967: Shelley Berman
August 27, 1967: Cyril Ritchard
September 3, 1967: Arthur Godfrey
Community content is available under
CC-BY-SA
unless otherwise noted.