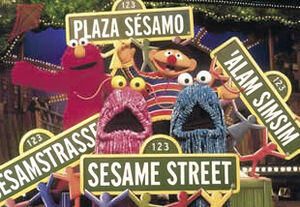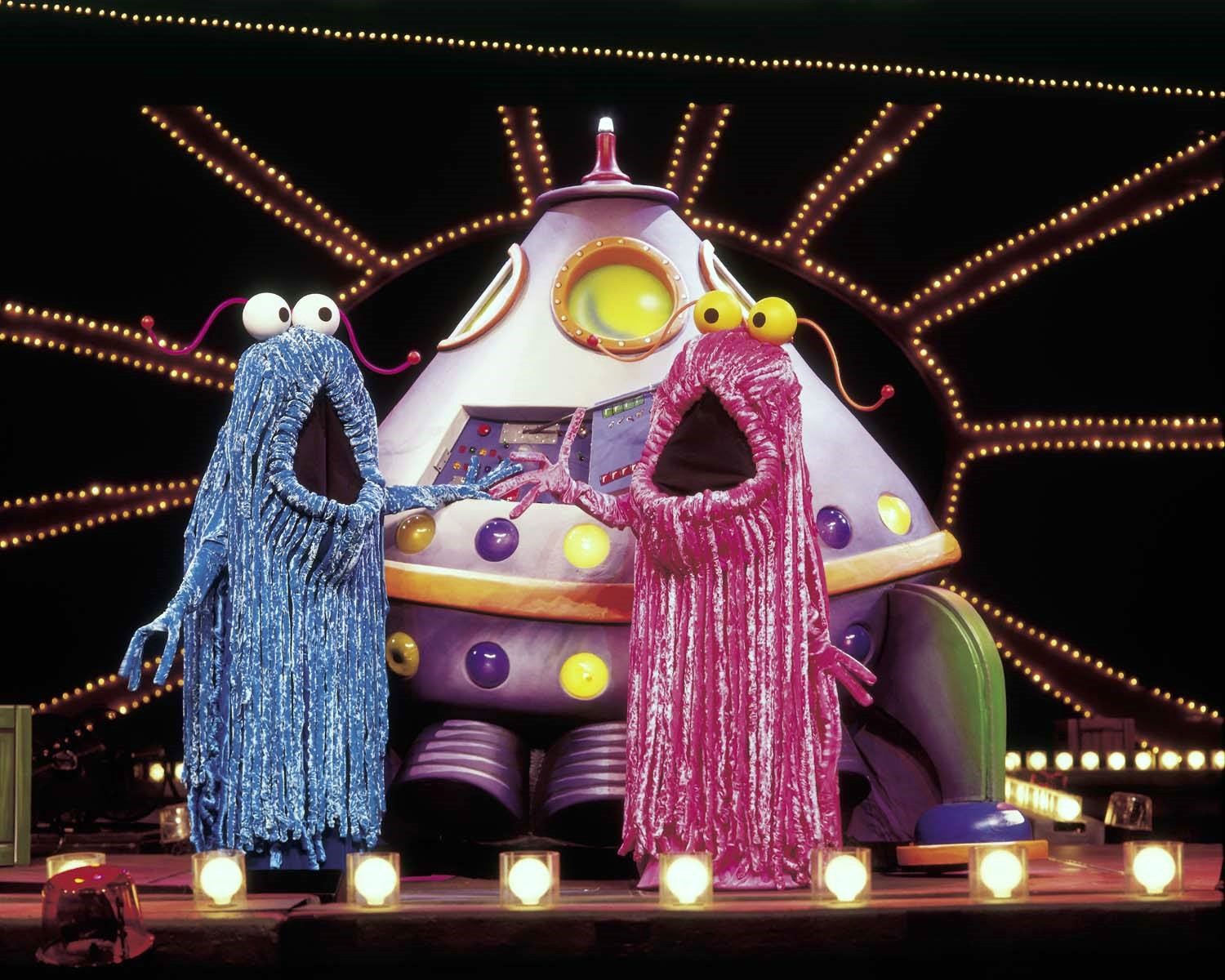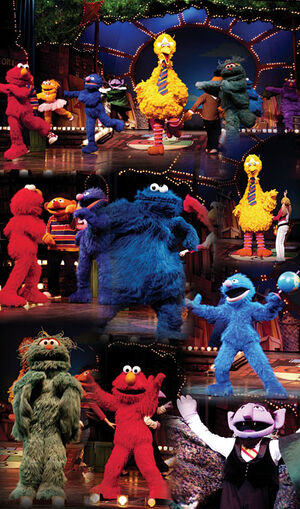 Out of This World is a Sesame Street Live show which premiered in 2003. This was the first Sesame Street Live show to use the Martians.
Two homesick Martians come to Sesame Street, and they need help getting back to Mars. Big Bird and Elmo turn to their new friend, Terry, to help fix the Martians' spaceship.
Big Bird, Oscar, Grundgetta, Bert, Ernie, Elmo, Grover, Cookie Monster, Zoe, Rosita, Count von Count, Baby Bear, Telly, Prairie Dawn, a Honker, the Martians and Terry.
While not credited in the program, the Two-Headed Monster appears briefly via a TV screen during the Journey to Ernie portion of the show.
"Country #2 Song"
"How Do You Say Hello"
"Attitude Dance"
"The Yup Yup Boogie"
"Home"
"Fix-It"
Performing castEdit
Noland McFarland as Telly Monster, 2004-2005