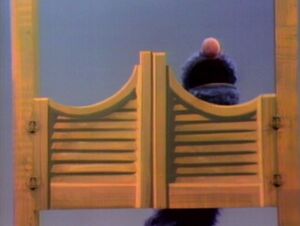 "Over, Under, Around and Through" is sung by Grover about the differences between the prepositions in the song's title. While he's at it, Grover also explains the difference between near and far.
In the version done on the show, Grover goes around, over, under and through a swinging doorway reminiscent of saloon doors. On the version recorded for the album, Grover encourages the listener to look at the record as it goes around.
Album Releases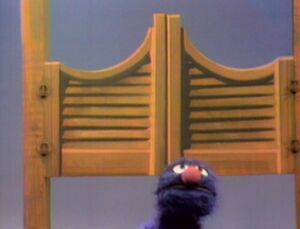 This song was also included as a single, along with "I, Grover".
Video Releases