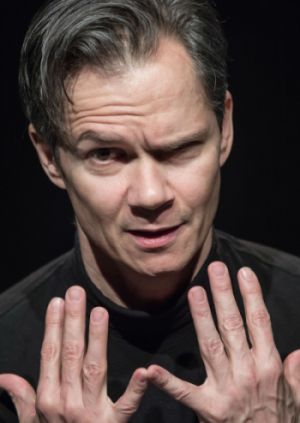 Péter Takátsy (b. 1969) is a Hungarian actor and voice artist who dubbed Scooter in Muppet-show New Yorkban (The Muppets Take Manhattan).
Takátsy is the primary Hungarian voice of Don Cheadle, including in the Marvel movies. He dubbed Johnny Depp in A Nightmare on Elm Street, Bruno Kirby in When Harry Met Sally, James Marsden in The Notebook, David Arquette in Never Been Kissed, Neil Patrick Harris in A Million Ways to Die in the West, Henry Cavill in Stardust, various guest roles on Star Trek, and Caspar Phillipson in Mission: Impossible - Fallout. Animated characters include Kyle Broflovski in South Park: Bigger, Longer, and Uncut and Barry B. Benson in The Bee Movie.
Takátsy has acted in Hungarian film and television, as well as a few English-language projects shot in Budapest, including The Nutcracker in 3D, A Good Day to Die Hard, and an episode of the BBC Robin Hood series.
External links