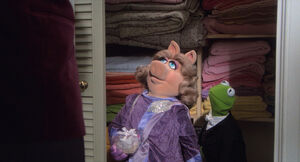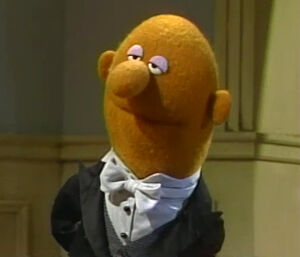 P. G. Wodehouse (1881-1975) was an English comic writer who enjoyed enormous popular success for more than seventy years. He is best known for creating Jeeves, the quintessential servant. (Jeeves is often mistakenly referred to as a butler; he was, in fact, a valet, or "gentleman's personal gentleman.") His other works include the Blandings Castle novels and a wide range of farcical novels and short stories, including series focusing on members of the Drones Club, Mr. Mulliner and his relatives, the opportunistic Ukridge, and assorted addled golfers (as told by the Oldest Member).
He also had some success writing the book (or spoken script) for various stage musicals with Guy Bolton, mostly the Princess Theatre musicals (scored by Jerome Kern) and the Gershwin musical Oh! Kay. While they penned the original book to Cole Porter's Anything Goes, all but a few lines were removed or reworked. Wodehouse also penned lyrics for the song "Bill," originally intended for Oh! Lady! Lady! but eventually made famous in Show Boat.
References
In the video compilation Gonzo Presents Muppet Weird Stuff, Gonzo asks Camilla to "ring for Jeeves," the imaginary butler. At one point, Shakey Sanchez wanders in, and Gonzo tries to convince his lady love that it's the missing Jeeves. (Ring for Jeeves also happens to be the title of Wodehouse's 1953 novel, published in the U.S. as The Return of Jeeves.)
In another "Mysterious Theater" sketch, Sherlock and Watson visit the home of Lady Agatha to find her missing cat; Agatha's butler is named Woodhouse (the way the author's name is pronounced, but not spelled). In Wodehouse's stories, Agatha is the name of Bertie Wooster's most fearsome aunt.
In the first season Dog City episode "Radio Daze," radio actor Spot (the dog of a thousand barks) plays many roles, including a manservant named Jeeves.
Connections
Several actors who have appeared in Muppet/Henson productions have also appeared in adaptations of Wodehouse's work.
External links
Community content is available under
CC-BY-SA
unless otherwise noted.