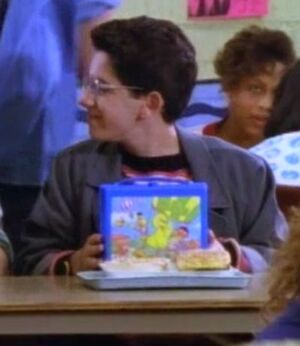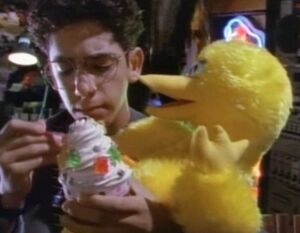 Parker Lewis Can't Lose is a sitcom which ran on FOX from 1990 to 1993. It focused on the genially scheming teenager of the title and his high school antics. Parker's nerdy pal Jerry had a fondness for Big Bird which cropped up periodically.
Muppet Mentions
In the first season episode "Rent-a-Kube," The Muppet Movie VHS is seen in the Mondo Video store.
In the same episode, Parker speculates of a dejected Jerry, "Did he drop his Big Bird thermos again?"
In the second season episode "Father Knows Less," Jerry's walkie talkie code name for his dad is Big Bird.
In the second season episode "Fat Boy and Little Man," Parker says of the school's flamingo statue, "Not since Big Bird has an animal done so much for so many."
In the second season episode "Civil Wars," Jerry holds a plush Big Bird when he needs comforting.
Connections
Community content is available under
CC-BY-SA
unless otherwise noted.