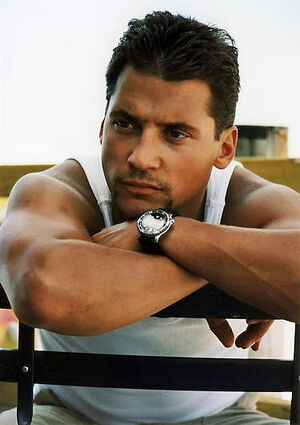 Patrick Bach (b. 1968) is a German actor and voice over artist, lending his voice to Walter in Die Muppets and the German dub of Muppets Most Wanted. He also voiced Hup in the German dub of The Dark Crystal: Age of Resistance.
The Hamburg-born Bach was discovered by a talent scout at age 13 and became one of Germany's most prolific child actors. He appeared on Sesamstrasse in the early 1980s, in a filmed song segment demonstrating the months of the year, "Montatssong." (YouTube)
Bach starred in serials Silas (1981, with Hans-Helmut Dickow) and Jack Holborn (1982, with Andreas Mannkopff); the latter series was also broadcast in the United Kingdom and elsewhere. His dubbing roles include Sean Astin as Sam in The Lord of the Rings films (and in most other projects) and Kabuto in Naruto.
External links