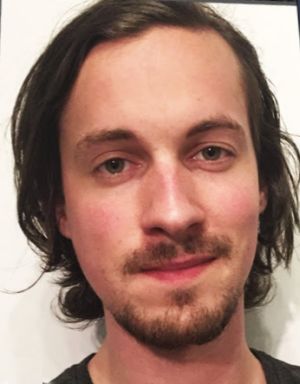 Patrick Roche (b. 1989) is a German voice actor and singer who has been heard in several post-2004 Muppet projects, in both speaking and singing roles. He voiced Robin the Frog in the German dub of Muppets Most Wanted as well as the dub of the TV series The Muppets. On the latter, he also dubbed recurring character Pizza and others.
Roche is the German voice of Joe Jonas and David Henrie, including the dubs of the Studio DC specials. He has dubbed Kit Harington on Game of Thrones and elsewhere, Chris Warren Jr. in the High School Musical movies, Tyler James Williams on Go On, and Colton Haynes on Arrow. Animation dubbing includes various singing voices on Phineas and Ferb. In audio books, he has been heard in German adaptations of Sherlock Holmes stories and classic horror fiction (such as John Vansittart Smith in "The Ring of Thoth").
Outside of dubbing, Roche has been singer and guitarist with German rock bands Black Pudding and El Rancho.
Muppet dub credits
External links