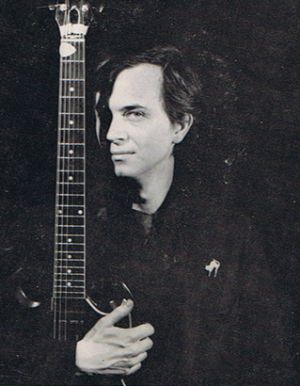 Paul McMahon (b. 1950) is a writer and musician who worked for Henson Associates in the mid 1980s, in the mailroom. He later moved up to writing occasionally for Muppet Magazine, including Fozzie Bear's joke column "From the Files of Fozzie".
Before joining Henson, McMahon released a couple of singles (such as How I Love Your Paintings) as a singer/songwriter/guitarist. He also dabbled in art and a few bands, before shifting to writing jokebooks, including Potato Jokes and the 1984 and 1985 editions of The 365 Jokes, Puns, and Riddles Calendar. The 1984 edition was included in Rowlf book column in Muppet Magazine issue 5.
McMahon moved to Woodstock in 1990 and continues to write.
External links
Community content is available under
CC-BY-SA
unless otherwise noted.